Now, let's talk about that old CD rack in your home that is more or less a glorified dust collector. You haven't listened to those CDs in years, and we're willing to bet half of them you've probably never listened to at all.
Did you know the average CD album is only ever played eight times fully? So this GO Month, we challenge you to go through your old CD collection and pick out all the unused and unwanted titles that you haven't touched in years. Here are some reasons why you should declutter today…
You can make some cash. What's better than trading in your clutter for cash? It's practically free money! When you send your unwanted items to Decluttr, we even pay for your shipping.
You can get your kids involved. Make decluttering fun by turning it into a game. Give them a box and tell them if they pick 10 CDs they never listen to trade in, they'll get a prize. Whether that be a nice Decluttr check in the mail or some ice cream for dinner, that's up to you!
You can help the environment. Did you know that if disks end up in landfills they could be there for 500 years? Recycle, recycle, recycle!
You'll feel better. Getting rid of unwanted clutter will put your mind at ease and help you start the New Year off fresh.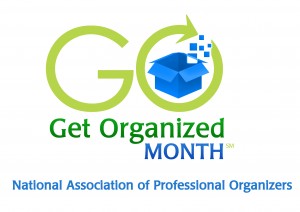 Need help getting organized? Visit NAPO's Professional Organizer Directory to search for professional organizers in your area.